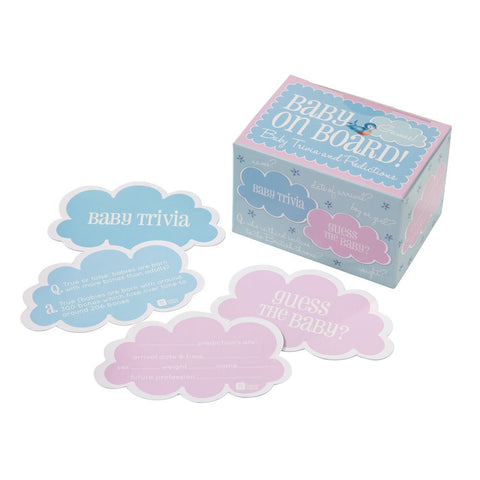 Baby On Board Trivia & Predictions
Fun and Games to play at a baby shower. Baby related trivia plus prediction cards.
30 Game Cards with 15 baby related trivia questions and 15 guest prediction cards.
Example Trivia:
Q. What is the first sense a baby develops in the womb: smell, taste, sight, hearing or touch?
A. Touch (developed at around 8 weeks after conception)
---
We Also Recommend
---